Okay, so it's not completely done but I had to share. We still have all the quarter round to put on, but all the flooring is down! It got rough at times. Poor Kevin is still hurting from ripping that old linoleum off the kitchen floor - that was NOT fun. We'll call this category of pictures 'Hell's Kitchen.' Because it was a helluva job to rip this doo doo up off the floor! Thank goodness it's done!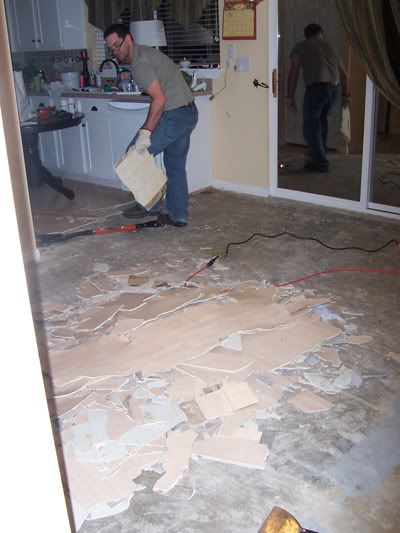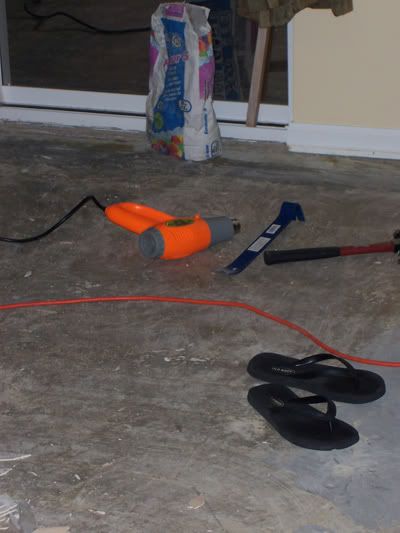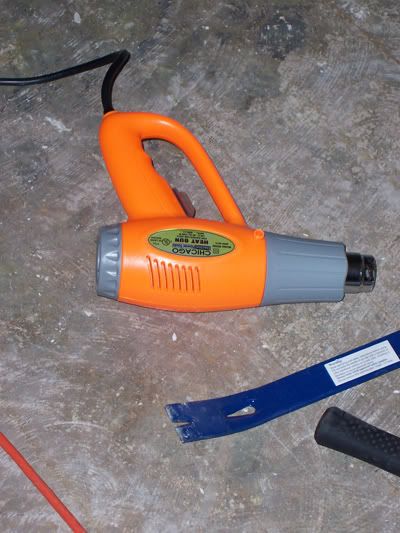 The thing that saved us - a $10 heat gun from Harbor Freight & Tool. I melted my shoes a little with this puppy, but it sure did help get the floor up!!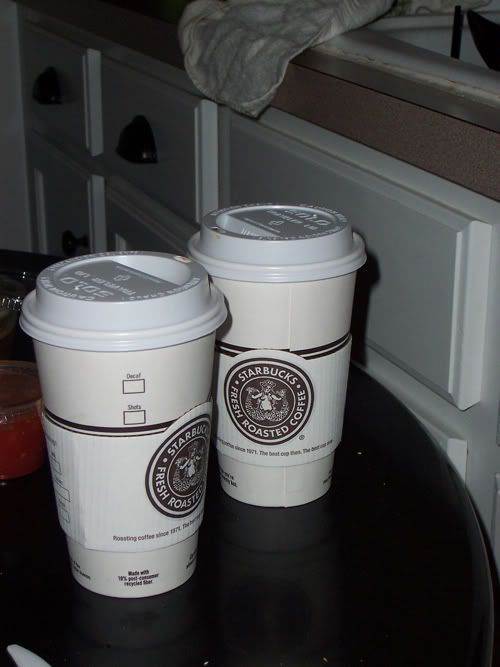 This is what got us through the late nights! Go Juice!! Starbucks coffee is my friend!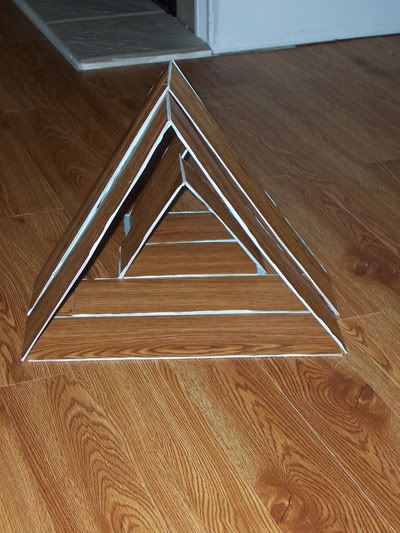 Look what you can make with scraps - Ethan and Abby had a fun time making novalis flooring towers and tee pees.....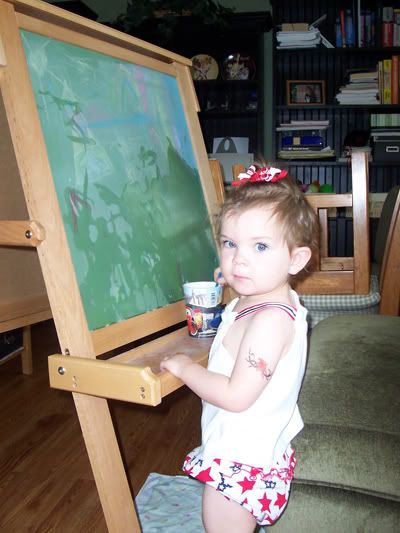 Olivia kept herself very busy "painting" on the art easel...
So bottom line - would I recommend Novalis vinyl planking?? Hells Yes! If you're laying it over existing linoelum, it's so easy. If you're ripping existing flooring up, not so easy. But still worth it in the long run. It looks so much better than what was here. Someday I will post a blog of before pictures when we moved into this house so you can see how far we've come, but that is for a much later date!! For now I leave you so that I can go enjoy my new flooring! Next big projects are finishing the stairs and wine rack - then we're onto putting MORE novalis in the bedrooms upstairs. Til next time, I'm signing off for now. I leave you with the updated pics!
Family Room...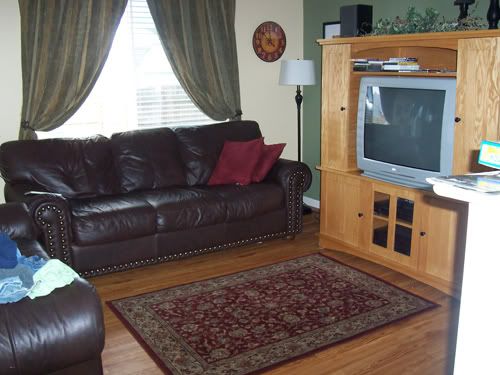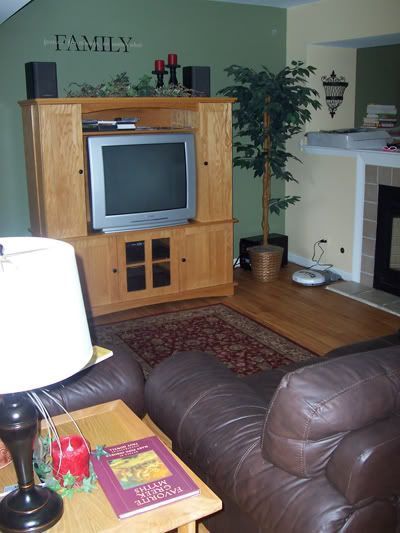 Front Room...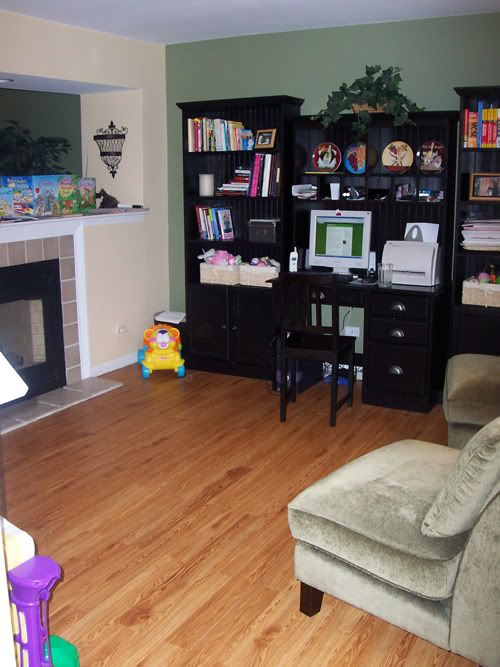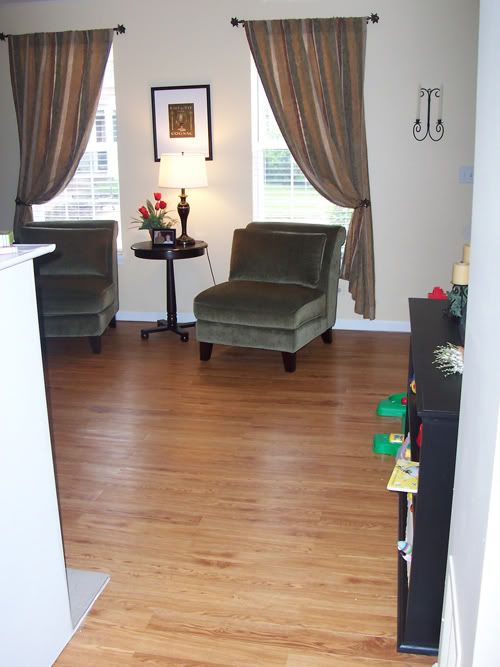 School Room...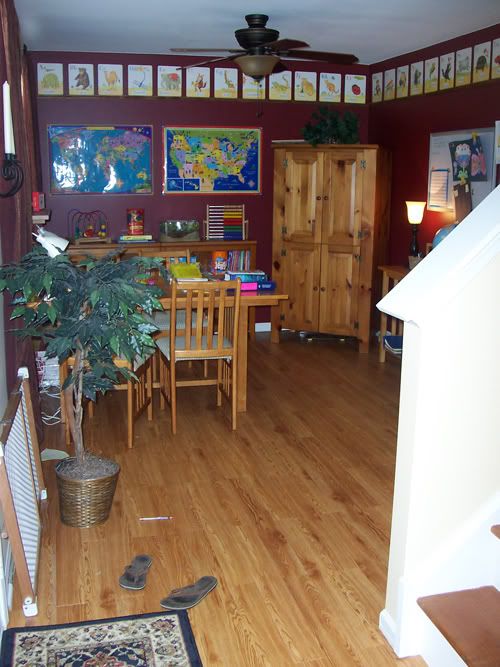 Powder room - not done yet as we have to paint the walls red and add wainscotting and a chair rail to the walls. The flooring will be the novalis as well, but we have to take up the toilet and sink so we decided to save this for another day!!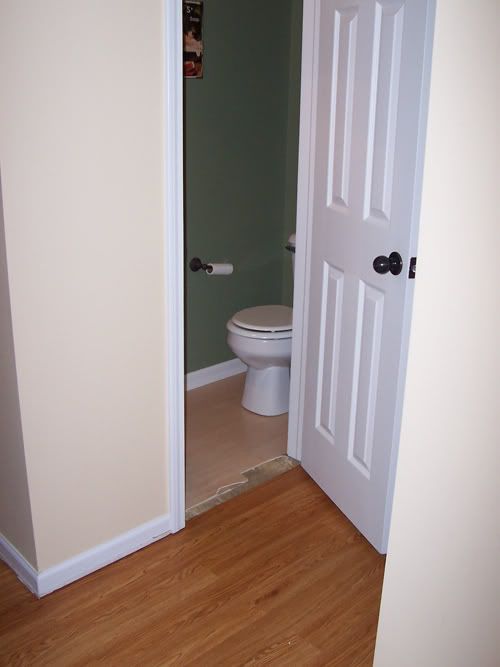 Hallway...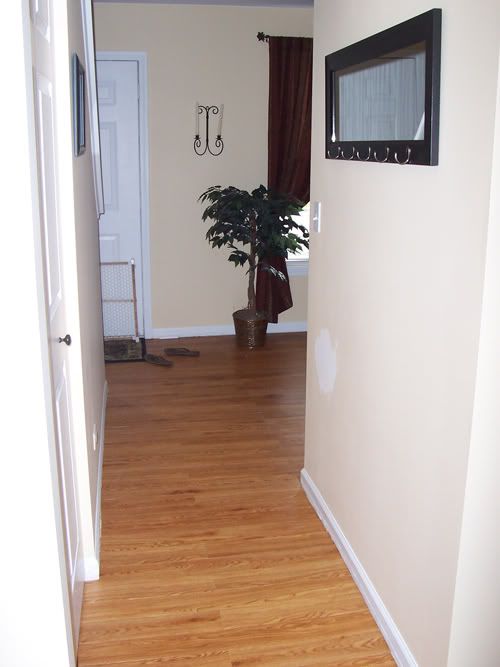 Kitchen...