Happy Halloween!!! It was a perfect night! The weather was so warm we didn't even have to put hats or gloves on the kids. I remember last year being pretty chilly and the year before that freezing our butts off!! It was so awesome to be able to enjoy walking around with friends and not being cold. There were so many trick-or-treaters this year. It was like masses and masses of kids with parents just going door to door in droves. Insanity! I was worried we were going to lose one of our kids in the mayhem! But everyone did well sticking together. Our good friends Dan and Amanda came over to see the kids in costume and show off Landon in his AMAZING Umpa Loompa costume.
Ethan was an Egyptian Mummy this year. We've been studying Egypt and King Tut a lot this year, so it was pretty cool for him to be able to dress like someone we've been learning so much about. He even let me put eyeliner on him!!!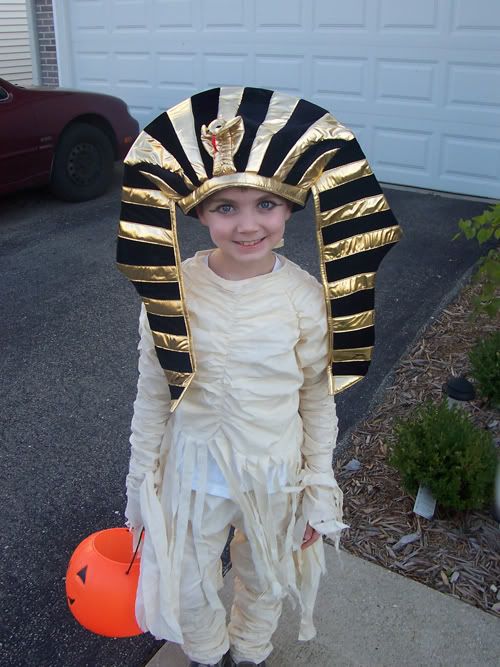 Abby was the cutest little witch I have ever seen! When I saw this costume, it totally screamed "ABBY!!!" to me. It was so fun and crazy just like she is! We put purple eyeshadow on and drew a spider on her cheek.
Olivia was a pumpkin fairy this year. Also a seriously cute costume! She loved to twirl around in it! And the striped tights just made the outfit for me!!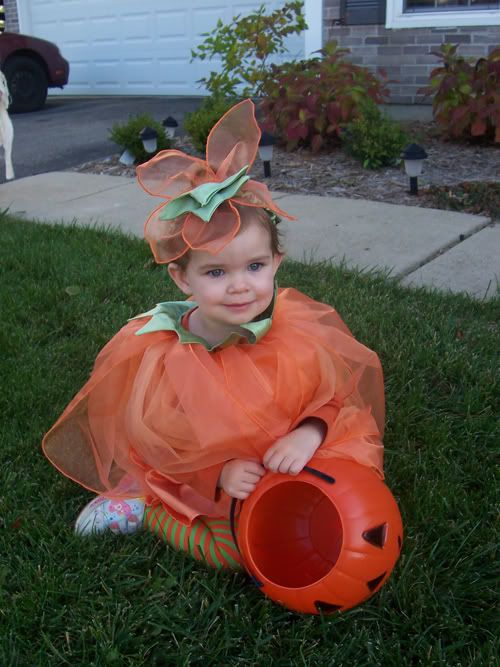 Here are a few other shots we got!!!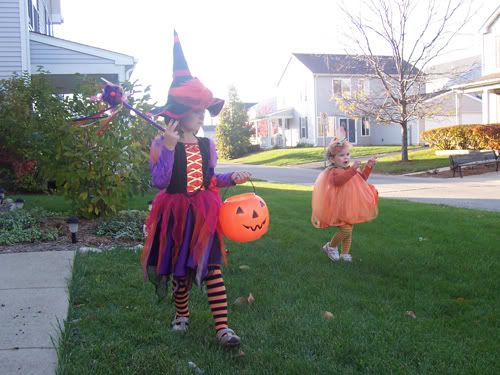 Ready to get some candy!!!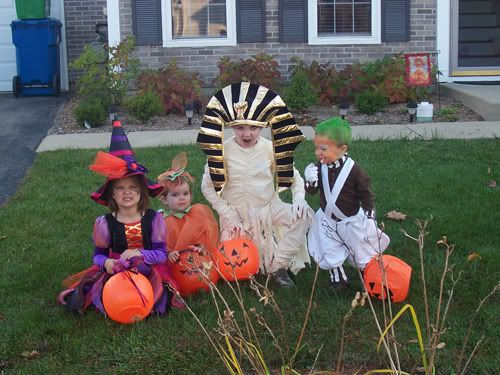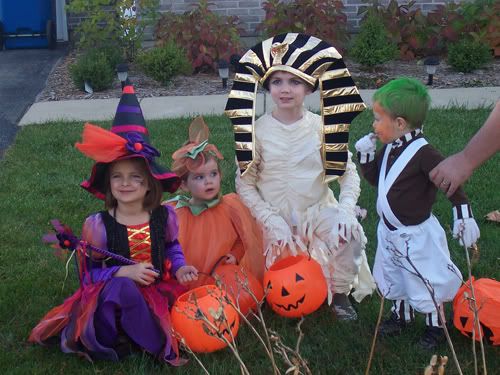 The whole gang...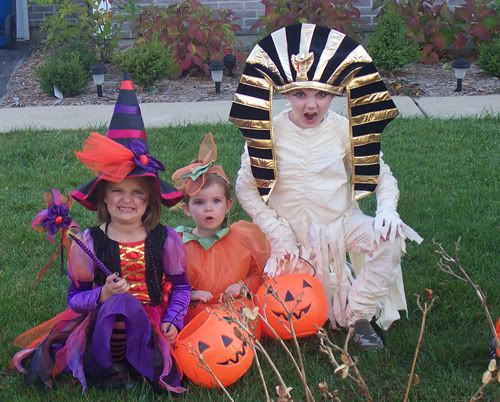 We had our homeschool skating party yesterday and it was so much fun! It brought back so many memories of the skating rink I went to growing up. It even smelled the same! Ethan and Abby had a little trouble getting around at first, but they were getting pretty good by the time we left. Abby's hand got run over (by Ethan) and swelled up pretty good, but she's not complaining so I guess it's fine! Ethan even said he was a little sore today! But everyone had such a great time!!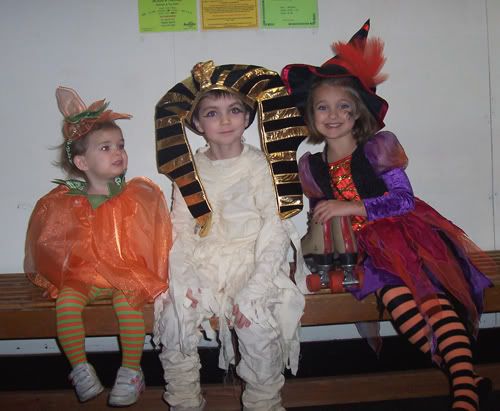 At the skating rink putting on our skates!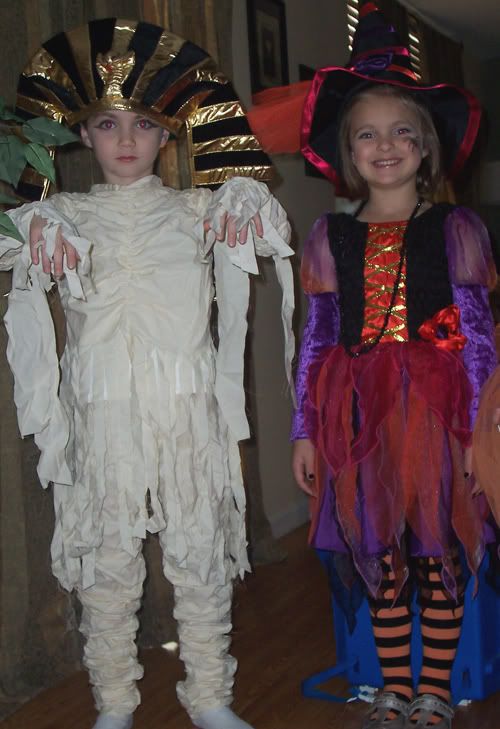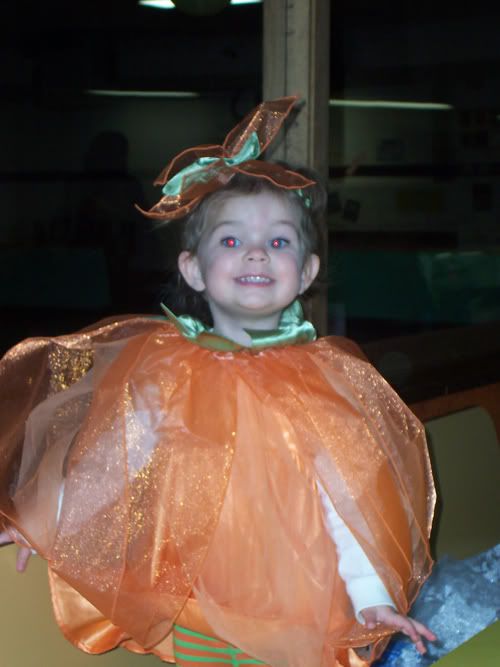 It's hard to believe another Halloween has come and gone! Tomorrow is November 1st and we set the clocks back. Sometimes I wish I could set the clocks WAY back and maybe slow time down a little. I feel like things are moving so fast and I just want to enjoy every single minute!! I know that when I wake up tomorrow (or maybe even if I turn on my tv right now!) that the Christmas commercials will start playing already. The stores have had the decorations out for so long now! I hope that I can make this upcoming holiday season a meaningful one and really slow down to absorb what it's all about. Let's all make a pledge right now to do that!!! Will you hold me to it???