Or at least my front room wall has!! Ahhhh, the front room. What a transformation!!! Here is what the blank sofa wall looked like before...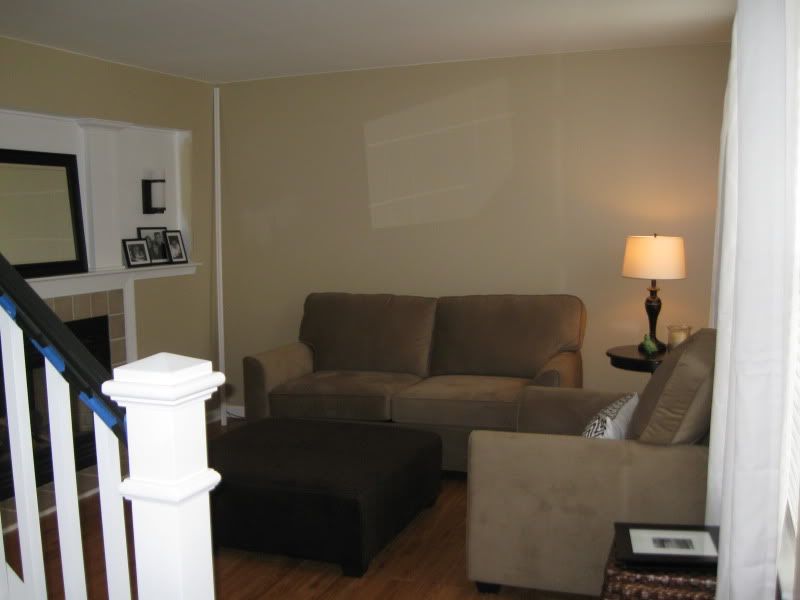 Here is my inspiration photo a la Pottery Barn...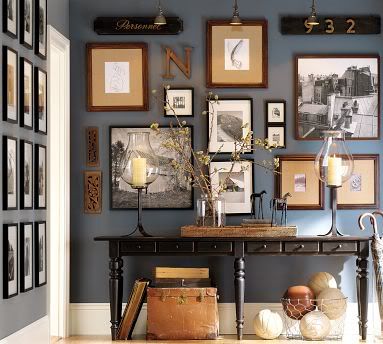 And here is what it looks like now after my trip to Ikea!!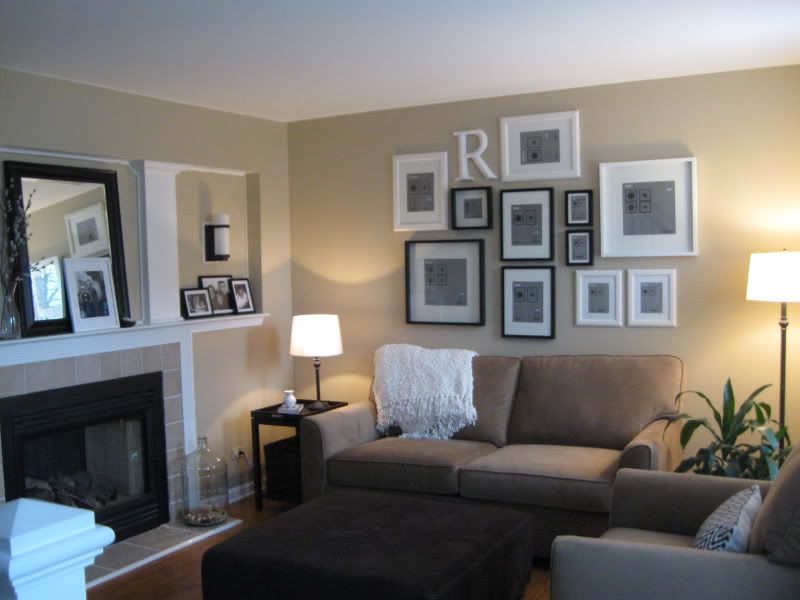 I wish I would have taken some "during" photos. I used brown packaging paper and traced each frame before hanging them on the walls. It was quite a process but I think the end result is fab! Now I have the fun job of finding photos to put in all of these frames. I'm planning on making it a "Kevin and Molly" wall. Each photo will have something to do with us or where we've been or lived. Or what we do. Should be cool! I am still planning on making a piece of art for the upper right part of the wall above the one frame - maybe a black beat up board with the "312" area code on it??
Here's a look at some of the other parts of this room....
Ahhhh, the fireplace. It's such a hard thing to decorate given it's oddness. I will make it happen!!!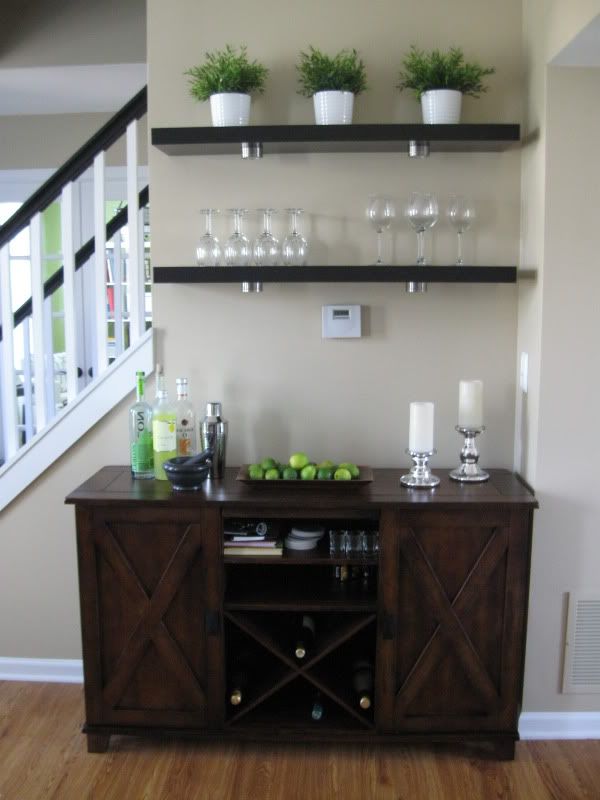 Da bar. This bar is one of my fave pieces of furniture. We make some good drinks here!!!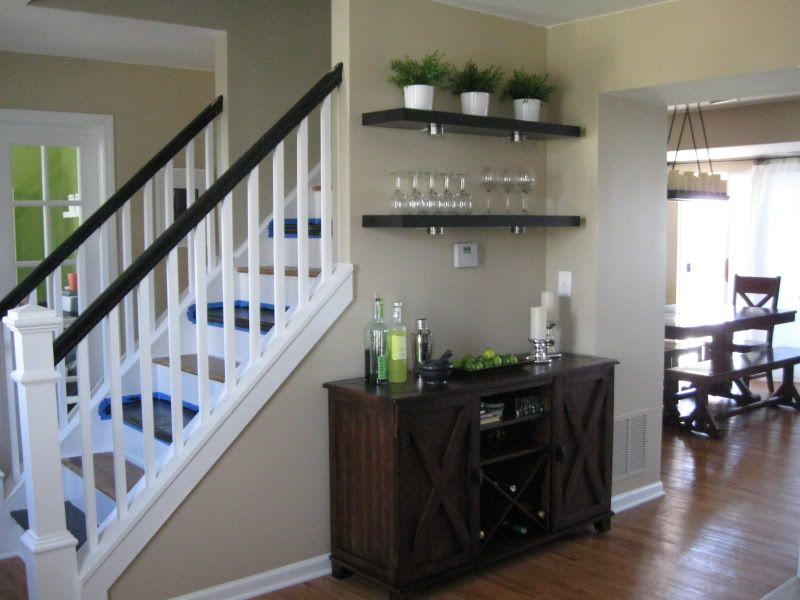 Notice how there isn't much wine in the wine rack?? I guess we drink it too fast to keep any there!! Want to know what my new fave wine is?? The Barefoot Sweet Red. It's amazing! And I don't normally even like red wine as much as I do white. I also love their Moscato. Amazing!!! Ugh. And don't pay any attention to the stairs. They are messed up AGAIN. The paint didn't stick. Why why why do I have so much trouble getting these stairs right?? I think I need a glass of wine......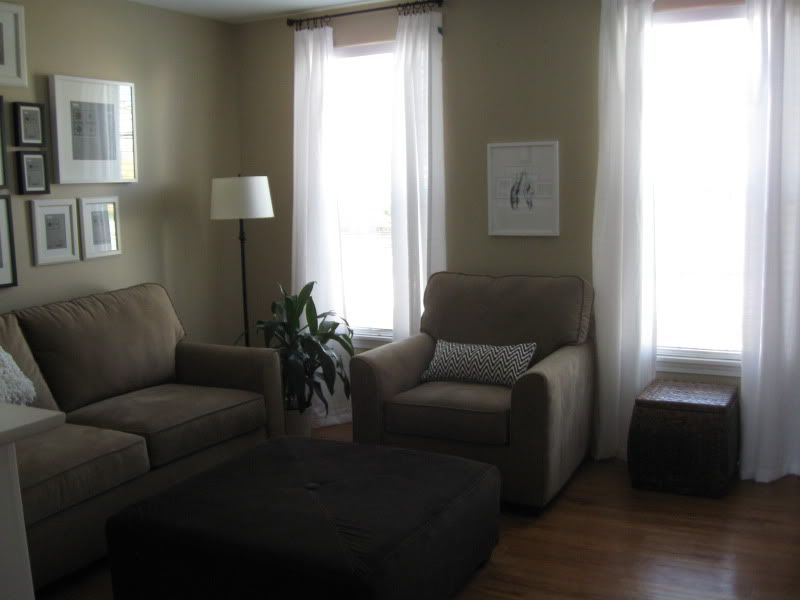 I'm still collecting pillows from etsy for the sofa and chair. And I'm also on the lookout for a cool tray for the ottoman!!! Oh and there will be another photo over the chair. I just have to get to target for another one!!
I love how the wall turned out. Once we get some photos up in the frames and finish a few other things in here, I'll have more to share. Until then I'll be searching for the perfect photos!!! :)