Happy Summer, everybody!! After a cold and extra rainy start, summer is officially here. We have been out enjoying the weather, so I haven't had a lot of extra time to blog or work on the many home improvement projects that I have going on. I wanted to post a quick update on my bedroom cane chair project before we head to the pool to soak up some sun!
BEFORE: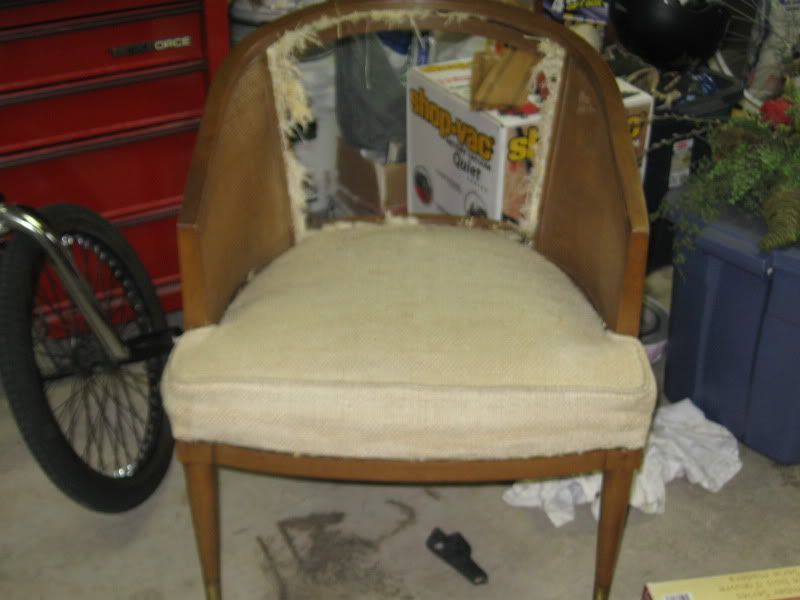 DURING: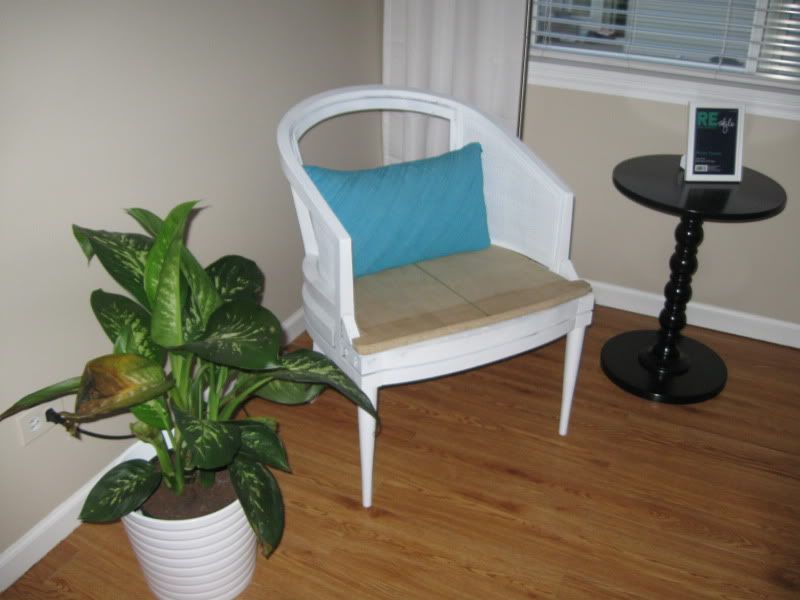 AFTER:
?????????
You'll remember my chair update, pictured above. We ripped it to shreds - tore off the old fabric, pulled out the disintegrated foam padding and springs that we inside of the chair. I primed and painted "Candi" (that's what we named her. Yes, you can name a chair!) in same color we painted the drawer fronts of my Ikea Rast nightstands. It's Olympic's 'parchment white', which if you're wondering is the PERFECT match to Ikea's white furniture finish. Pure awesomeness!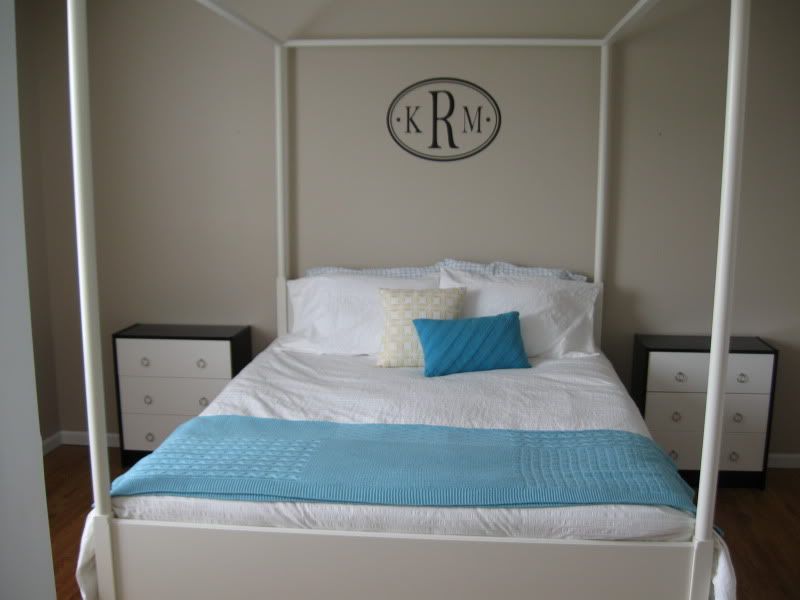 The bed pretty much still looks like this..... although I have two Ikea lumbar (14x22) pillows on it now. Still looking for some sweet matching lamps for the nightstands. I am also planning on taking the vinyl wall decal off and replacing it with some sort of a sunburst mirror. I saw some nice ones at Hobby Lobby yesterday that were 50% off, but still not in the budget right now. But anyways, I DID score a suh-weeeeeeet deal on some fabric seconds at http://www.fabricguru.com. The fabric is by Richloom and it's called 'Campione.' It has a slight, barely there defect so it was marked down to $5.95 a yard! Now that's what I call a deal!! Here it is shown below on a pillow so you can see what the pattern looks like: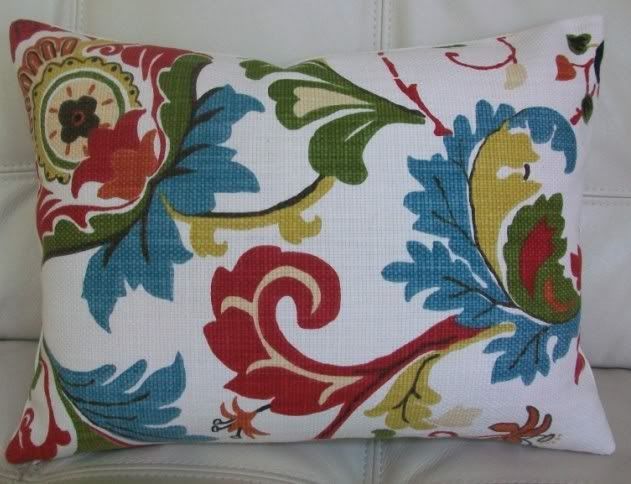 Don't you love it??!!! I think it will look amazing on the chair!! And I ordered enough fabric to recover the lumbar pillows on the bed as well. :) I adore the bright, happiness of the pattern and colors. I also love how it has the exact blue and yellow of the pillows and throw I bought from Meijer!! So excited for it to get here so I can finally finish "Candi" the cane chair!! When all is said and done, I will have spent $23 for the chair, $22 for the new foam padding and $12 for new fabric. That's less than $60 for a beautiful bedroom chair!!! :) Hooray for thrifting!
More photo updates soon!!! We're off to enjoy the day!!!!