Christmas came and went faster than it ever has this year. As fast as it was, it was extremely enjoyable and fun. We traveled to and from both family Christmases in very nasty weather, so I'm grateful for having made it home safely. Despite all of those positives, I am sitting here with post holiday let down. I am sad to see the holidays go! Everyone who knows me knows I am not a big fan of New Year's Eve/New Year's Day. The thought of another year gone by just makes me want to freak out. 2010sounds insane and I think 2009 just went by way too fast. So ya, not my favorite holiday. Even so, I busted out a playlist full of New Year faves - lots of classics mixed in with some newer, retrospective favorites. I mean, you can't have a New Years playlist without Frank. And if 'Long December' doesn't make you want to sit and bawl your damn eyes out, I don't know what will. I can definately remember a few years where I just wanted to get December over with. So I'm thankful this wasn't one of them!
Instead of the typical 'New Music Monday' I thought I'd post a top nine of my favorite albums of this year. It would take me all of 2010 to put them in order of my favorites, so they're just all over the place. Typical for me. Here we go!!!
Metric 'Fantasies' - my favorite Canadians!! Haven't stopped listening to it since I bought it and probably never will!!!
Phoenix 'Wolfgang Amadeus Phoenix' - 80's inspired synth rock born in the garage of a Paris suburb - how could you NOT love it?!?!?!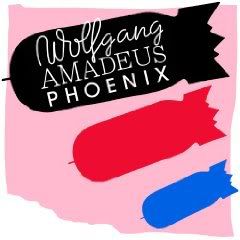 Imogen Heap 'Ellipse' - there will never be anyone as talented or unique as Immi, or as weird. Great album!!!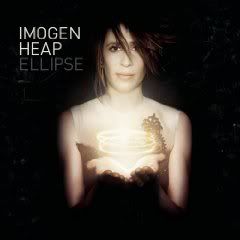 Olivia Broadfield 'Eyes Wide Open' - I haven't blogged about this gal yet, but don't let that stop you from checking her out for yourself! Good stuff and one of my tops for 2009!!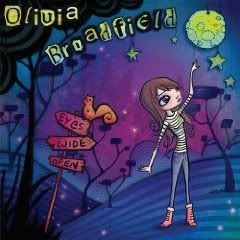 Mat Kearney 'City Of Black and White' - Kevin and I had the pleasure of seeing Mat live when he opened for Keane - he's one of my favorite artists and this album is amazing!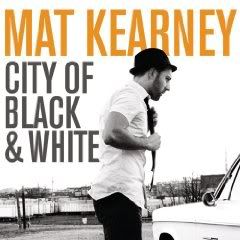 Lily Allen 'It's Not Me, It's You' - if honesty is the best policy, then Lily's your gal! If you can't handle explicit lyrics, well then maybe you should move on.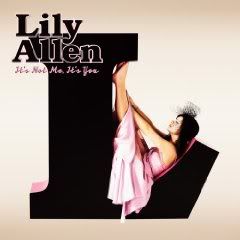 The Raveonettes 'In & Out Of Control' - another one that never made it to the old blog! Guess you'll just have to check them out for yourself... 'Last Dance' and 'Heart of Stone' are my absolute faves!! 50s era rock with a dark and twisty flavor.
Green Day '21st Century Breakdown' - didn't think they could top 'American Idiot' and I was extremely wary of the album format with the whole narrative thang, BUT this is still one of my faves of 2009.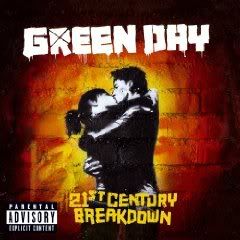 The Sounds 'Crossing the Rubicon' - what's old becomes new again, so are we suprised then that 80s synth is making a huge comeback? No and that's ok with me!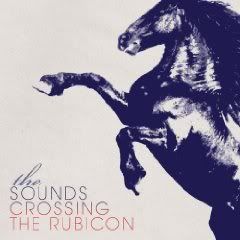 So there you have it - my top nine of 2009!! All in all it was a great year for music, and 2010 promises to be even better. Happy New Year to all who follow this strange little blog. See you in 2010!!!!