I am not one to complain, but can I tell you how thankful I am that January and February are over with??? It's almost March!!!! That means so many wonderful things to look forward to - St. Patrick's Day, the first day of spring, warmer temps (hopefully), longer days...... bring it on!!! I am so ready!!
It's no secret how much I love St. Patrick's Day!!! In honor of that, I will be posting some different recipes for dinners, desserts, drinks AND of course some great Irish music! My playlist rotation is all Irish for the next couple of weeks!!! And of course there will be plenty of quotes and sayings like this one...
"St. Patrick's Day is an enchanted time - a day to begin transforming winter's dreams into summer's magic." - Adrienne Cook
So bring it on, March!!!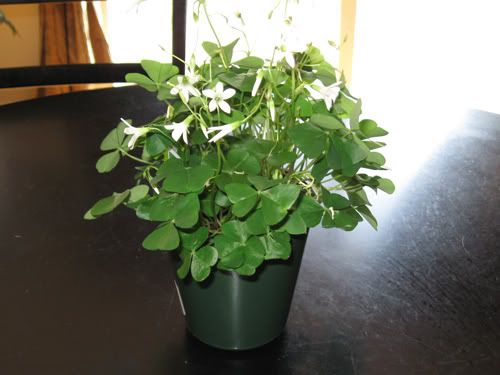 Here is a picture of my cute little shamrock!! Hopefully it will bring all sorts of good luck!