I've been pondering over what to hang on the walls since we painted them way back before Christmas. One wall in particular that's always been a big question mark for me is the wall opposite our kitchen table. It's an odd little wall that isn't really big enough for any sort of buffet or hutch or even really any shelves. But whatever gets put there needs to really make a statement. It's a dilema, I know. I thought about doing a grouping of frames but I've done that before. I thought about a big piece of art, but nothing I've seen has really spoken to me. I've gone back and forth about a big floor mirror, but worried about the size. Size is always an issue isn't it? And I wondered, "do I really WANT to see myself eating?"
Sooooooo, after much debate we took a trip to Ikea on a Sunday afternoon (don't ever go to Ikea on a Sunday, by the way) and picked up the black/brown framed Mongstad mirror. At only $99, it stole my heart without stealing all of my money. I was worried, but I am really happy with how it looks on the wall. It's big enough, but not too big. And you actually can't see yourself eating because of the fact that the wall isn't really in line with the table so much. Win!! Here's how it looks from a couple of different angles....
From the family room: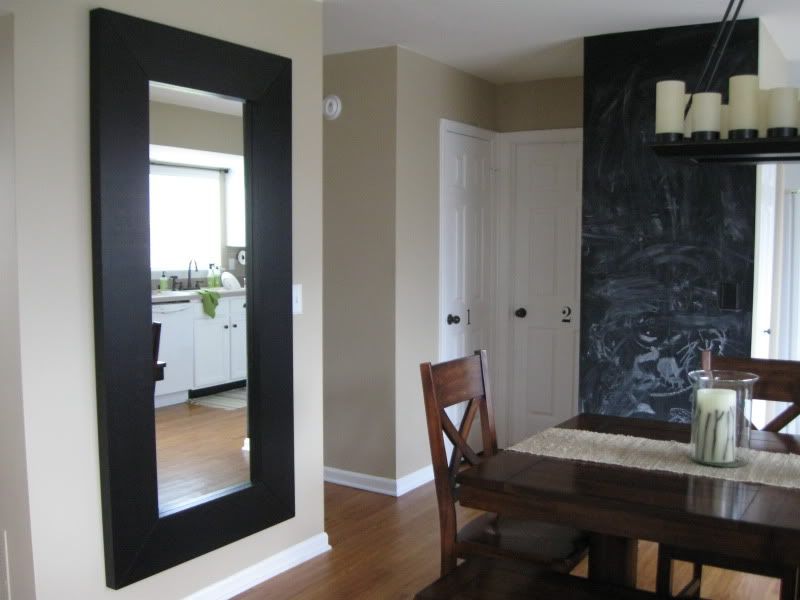 It works out nice because the frame of the mirror is the same finish as the shelves just around the corner in the front room: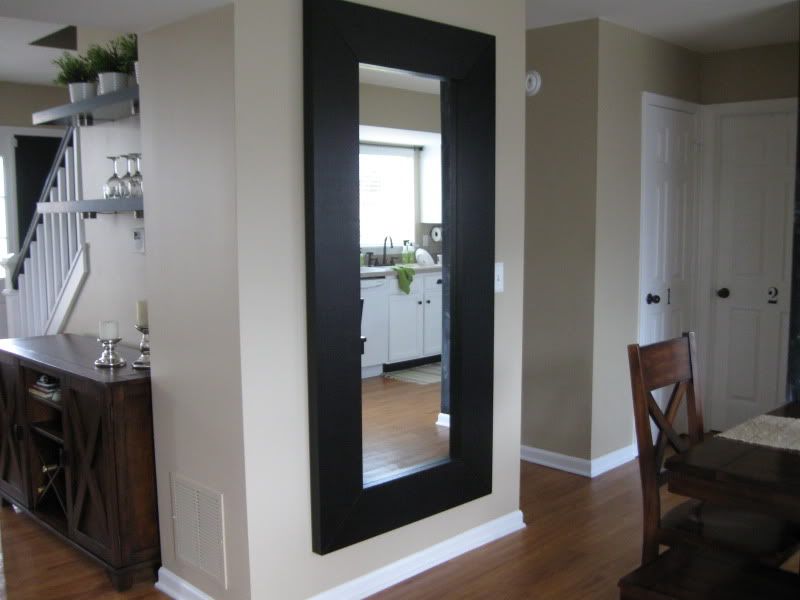 From the kitchen: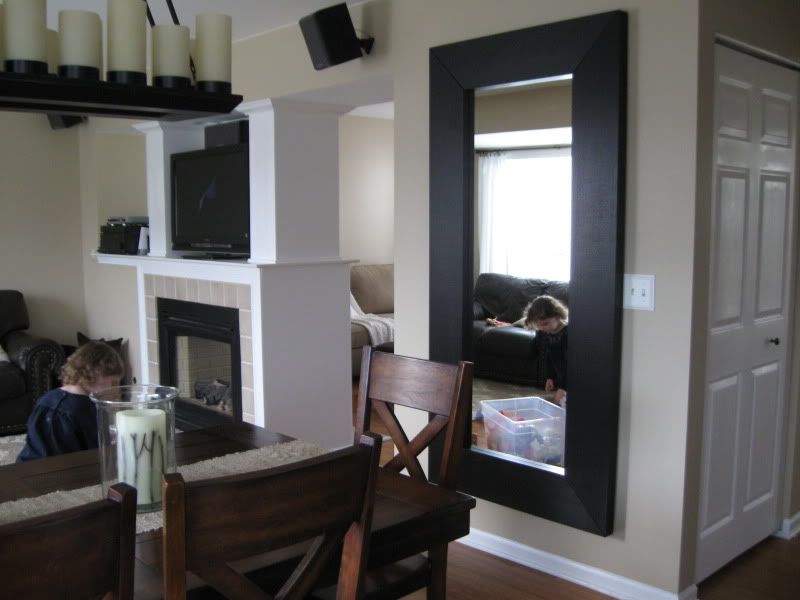 Phew. It feels good to have at least one wall out of the way! Now I can focus on the walls over the couches!! Stay tuned!!!