Hey, everybody! Just wanted to update the blog with a few before and after photos of the progress on the house. It's amazing how much a few changes like paint and curtains can make. It definately makes the house seem bigger!! The colors we chose were all very neutral to keep the space light and open feeling. I also plan on bringing that fun green color from the office into the other rooms with pillows and small accents. Ready for some before and after fun?
The stairs before...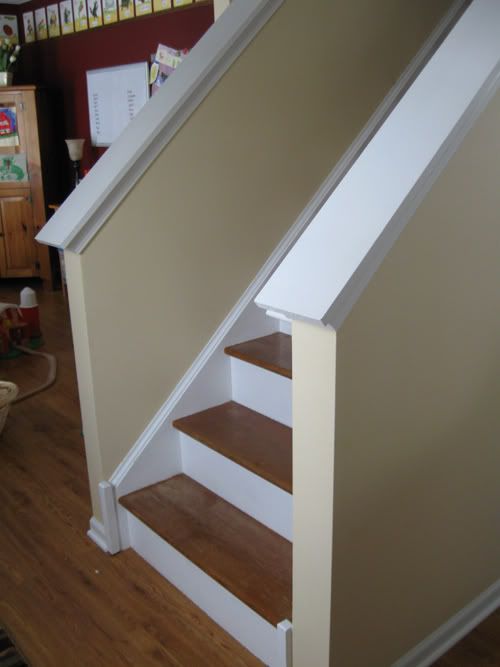 The stairs after.... I still have to finish painting the ballusters white and the treads black. I ran out of the tan paint we used on the main floor, so I have to go back for more so I can paint up the stairwell into the hallway.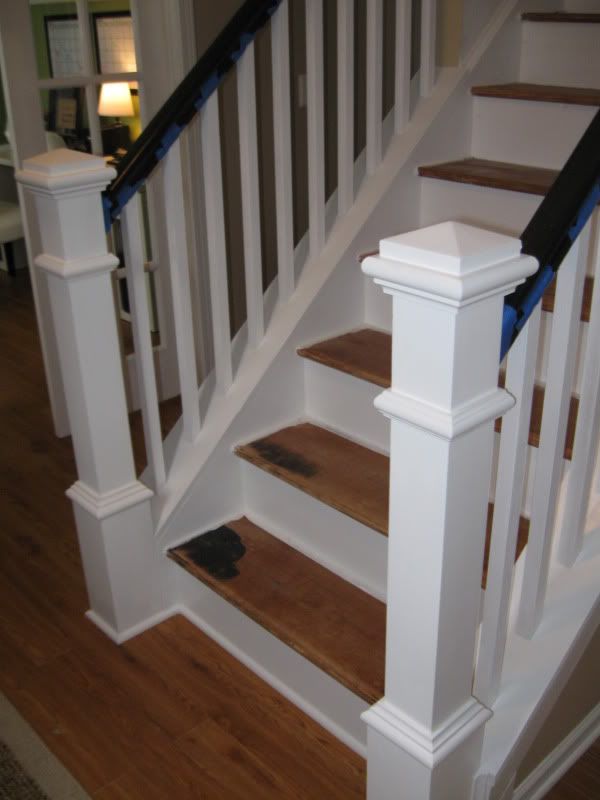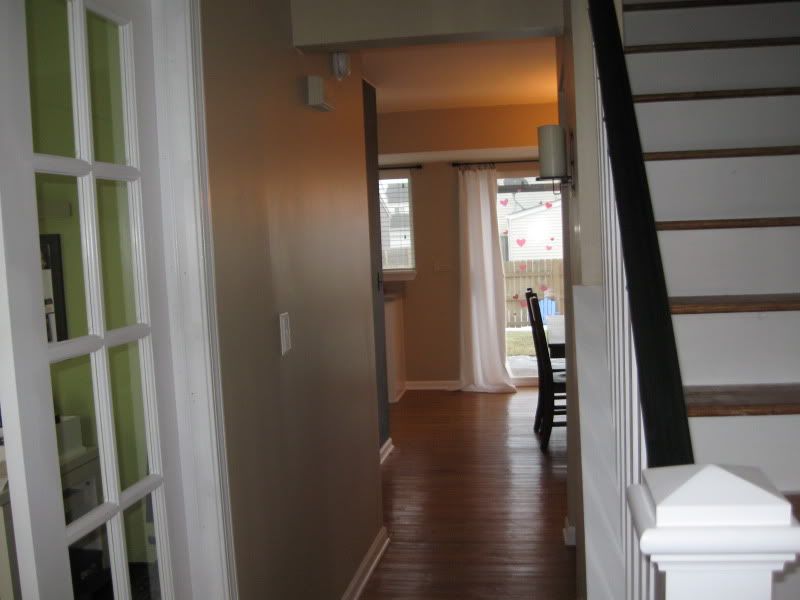 This little hallway is going to get a gallery wall of old family pictures in different sizes of white wall frames.
Now for the front room. This room used to be our computer/toy/sitting/everything room. It's now a kid free zone with comfy seating and a bar area!! I still have some trim work to do here and there. I also have a lot of accessorizing to do! Throw pillows, wall art and end tables!! For now, here are the before and afters...
Before: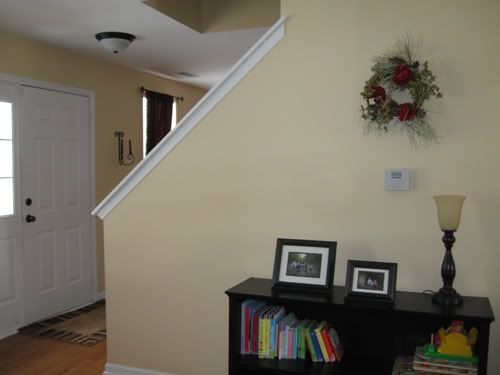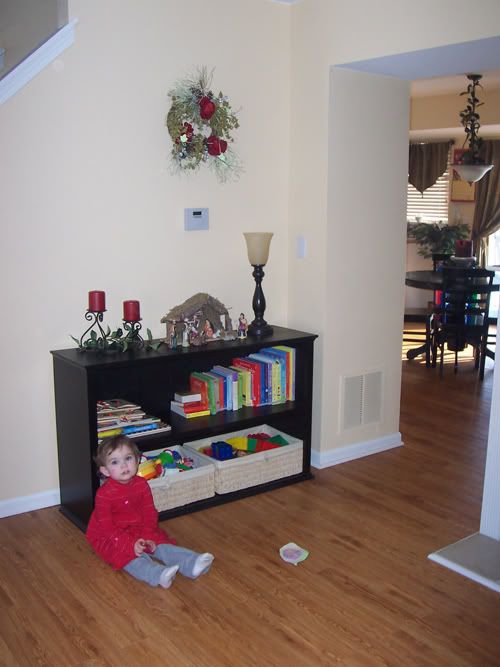 After: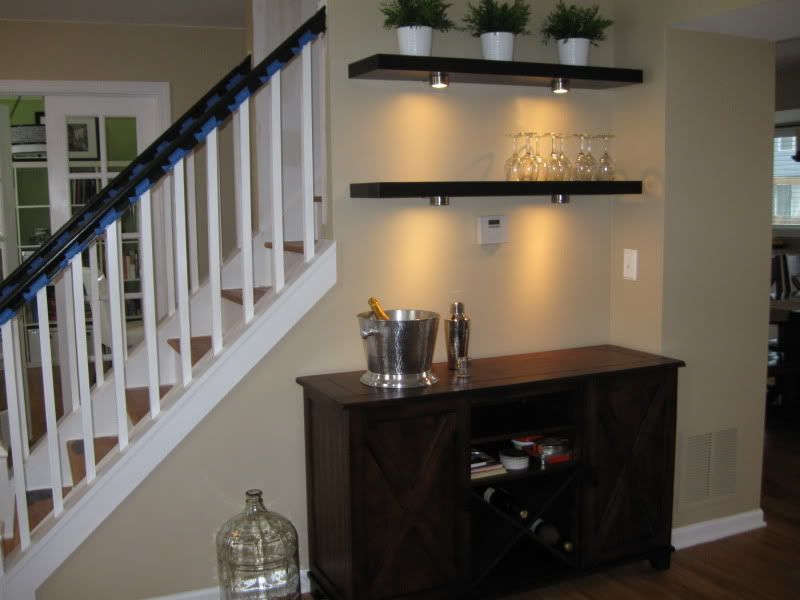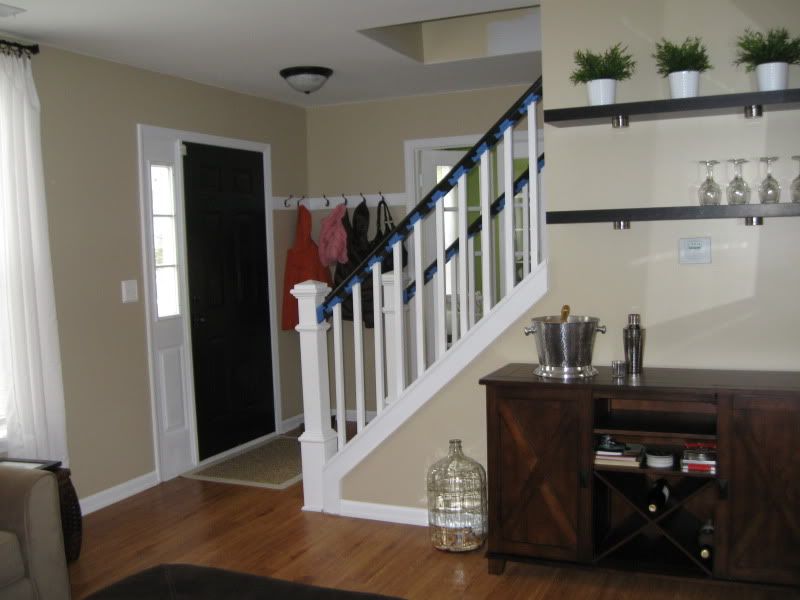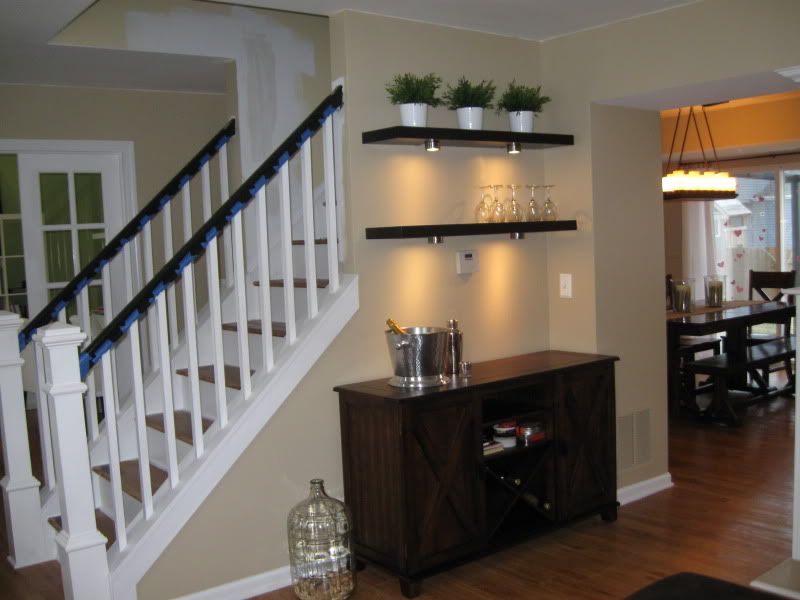 Before: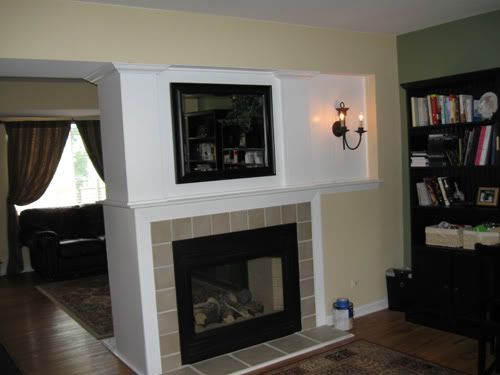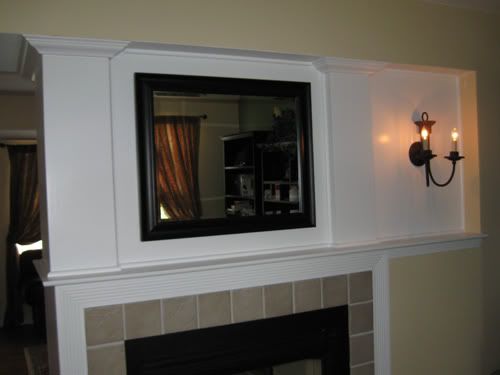 After: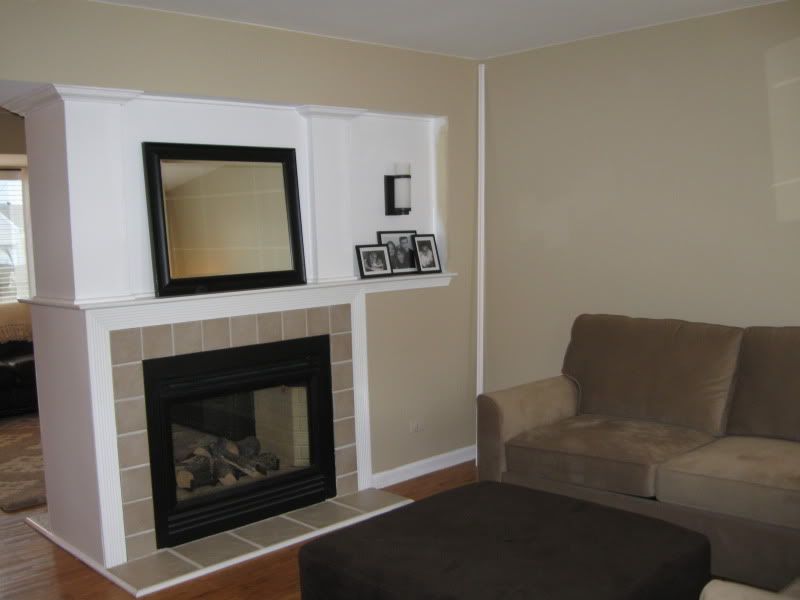 Before: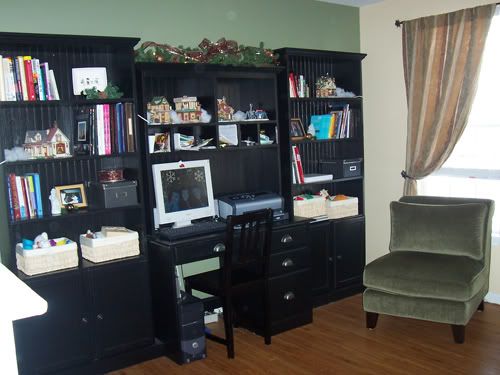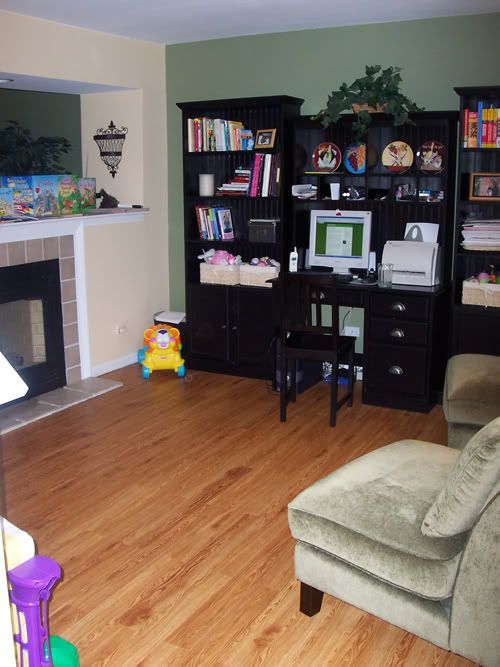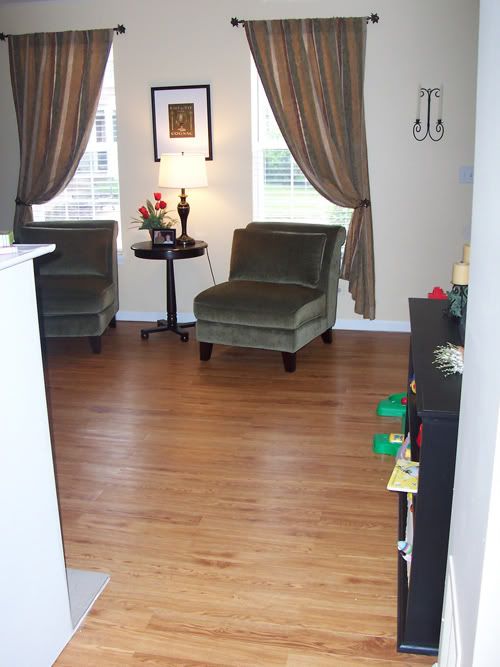 After: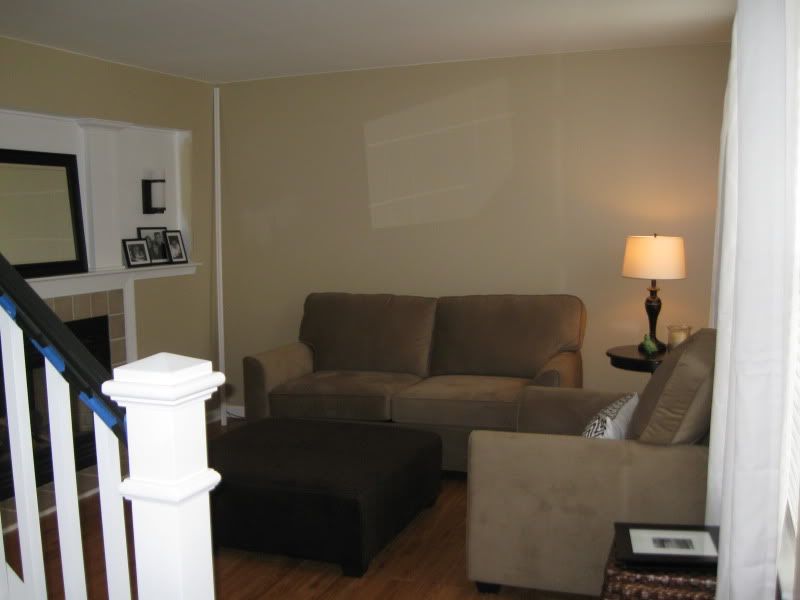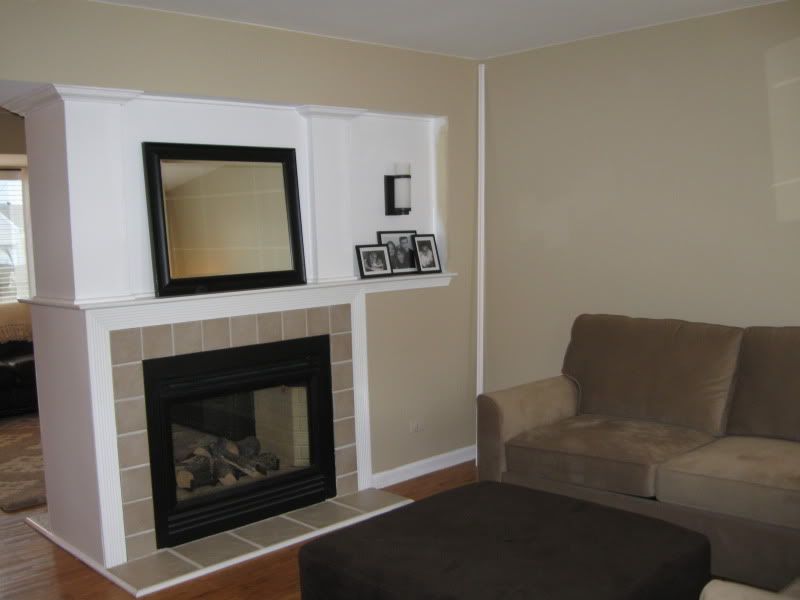 Before: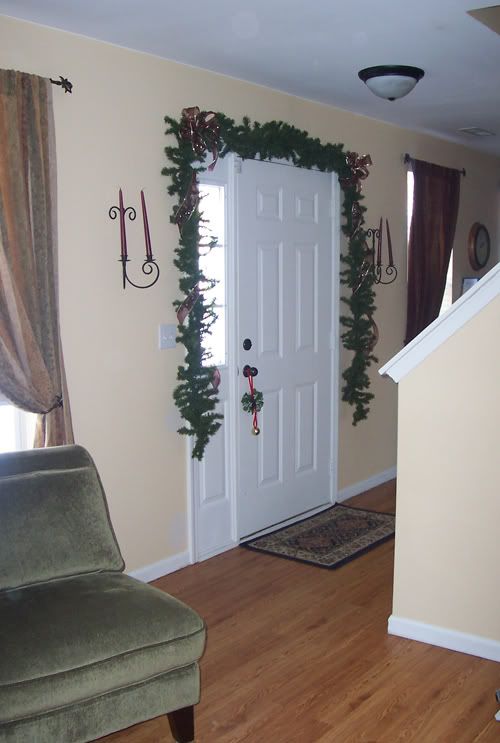 After: Yay, DIY coat rack area!!!!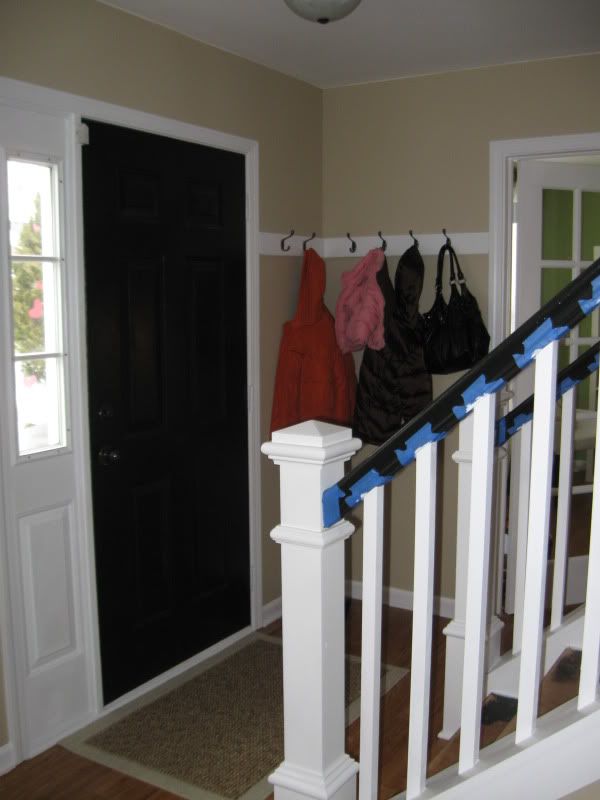 And last, we have the family room and eating area. I added a chalkboard wall which has become home to fun little kid drawings and lots of grocery/to do lists. I'm still trying to decide what to do as far as wall art in here, but am thinking of doing a big floor mirror by the kitchen table. Not sure about it though - do people want to watch themselves eat? I will probably do some big framed photos of the kids over the couch again. And I need different covers for those tan pillows (hello, etsy!) and some more fun things for my bookshelf. I am planning on DIY'ing some faux roman shades for that big stupid window in the kitchen. It's just a matter of finding the right material! All in good time though!!
Before: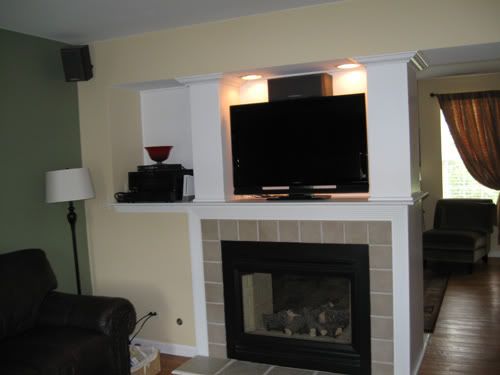 After: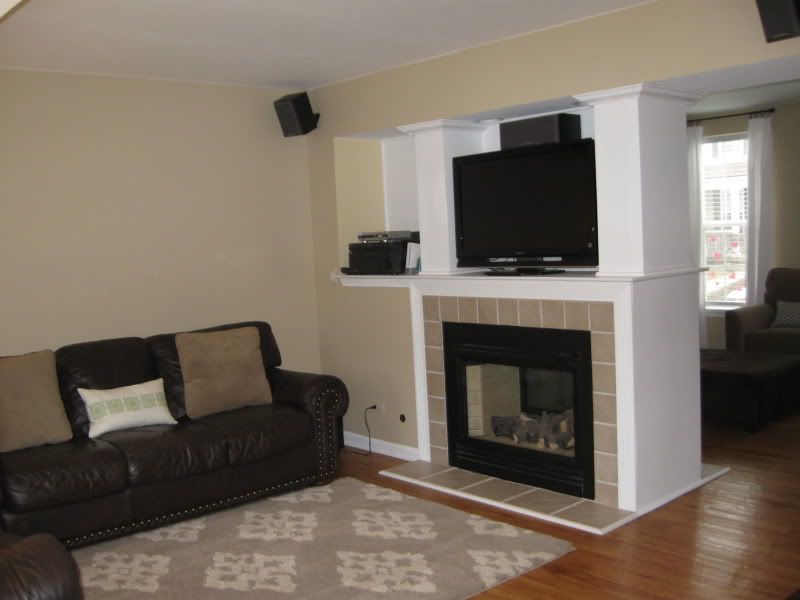 Before: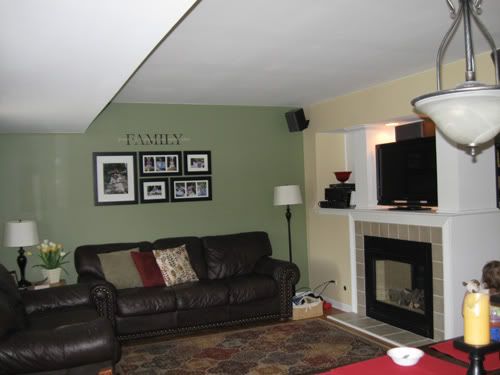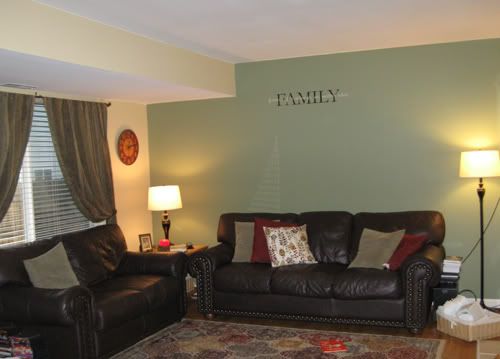 After: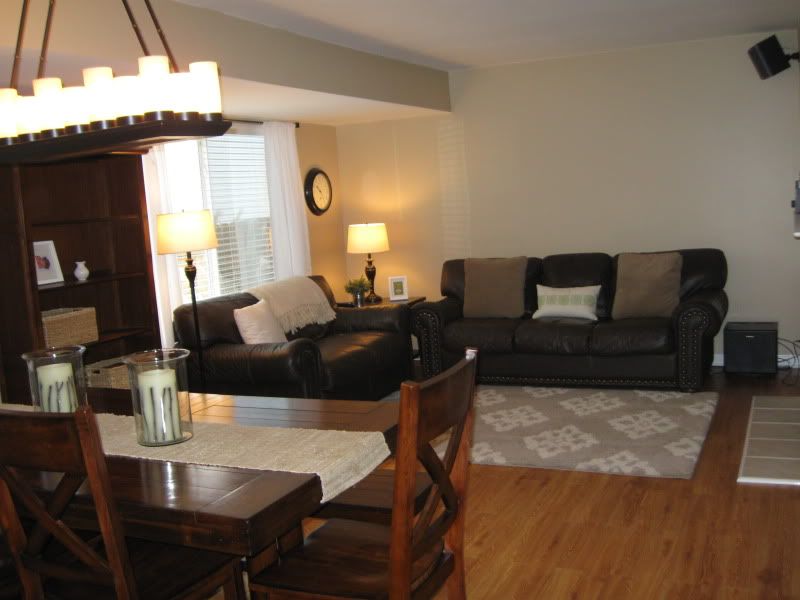 Before: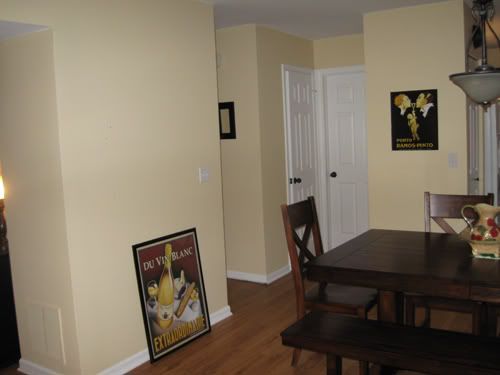 After: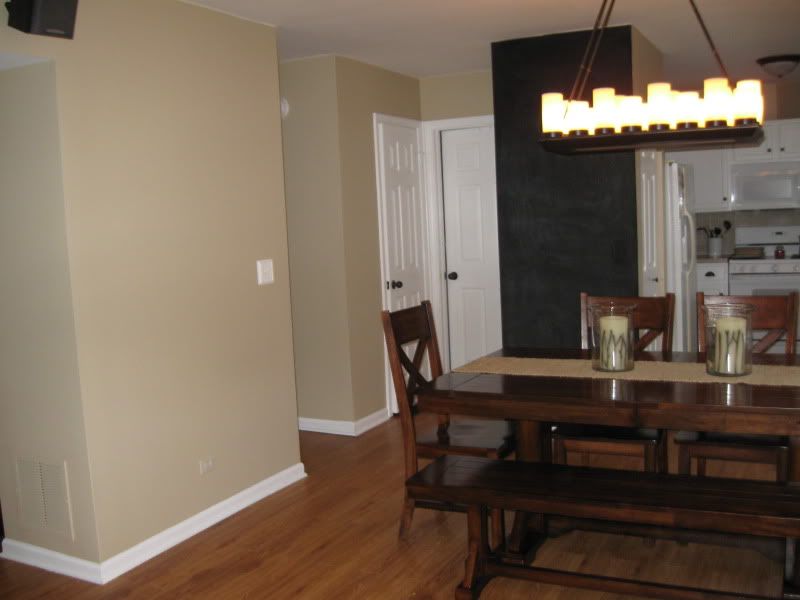 Before: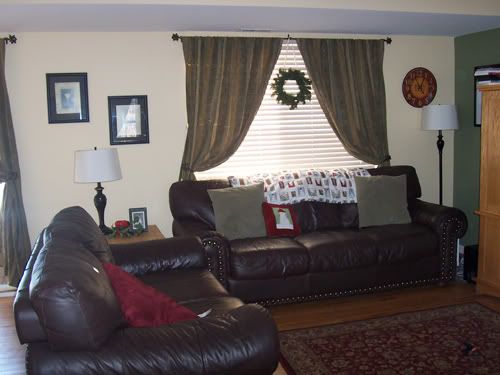 After: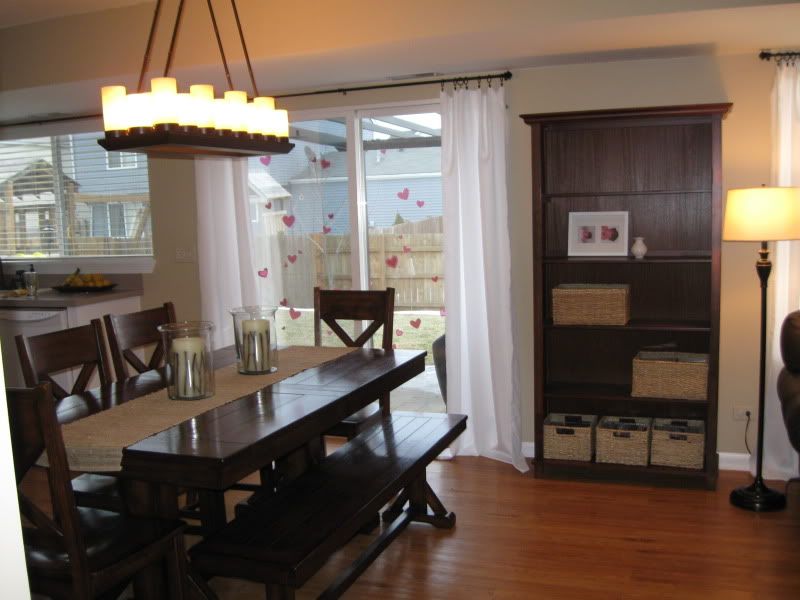 Watch out for more updates as things get finished, but this is where things stand as of right now. Hope you enjoyed the before and after photos!! We've sure come a long way since we moved here seven years ago!!